Text a Librarian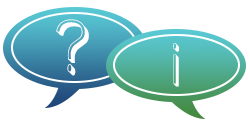 479-385-0803
Send questions and receive answers through SMS text messages.
Who can use the service?
This service is available to everyone, but is geared to the faculty, staff, and students of the University of Arkansas.
What is the scope of the service?
The service is intended for asking simple questions we might answer in 160 or fewer characters.
Lengthier questions should be directed to the e-mail or chat reference services.
Questions that require immediate answers should be directed to our chat reference service or to the voice (phone) reference service at 479-575-6645 (toll free, 866-818-8115).
Individuals with in-depth research questions are encouraged to visit the Research desk in Mullins Library or the appropriate branch library.
Subject specialists are available by appointment.
What do you need to use the service?
You need a cell phone with texting capability and a texting plan with your provider.
What does the service cost?
The University of Arkansas Libraries do not charge for this service, but charges from your provider may apply.
What information should I supply?
In addition to your question, please supply an e-mail address so that we can send any information that exceeds character limits.
How long does it take to get a response?