Find It!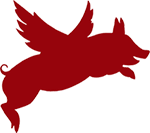 Find it! is a linking service from the University of Arkansas Libraries.
Find it! will allow you to quickly locate full-text articles and related resources from within dozens of library databases—without the extra step of checking holdings in OneSearch.
When you click a Find it! link or button in a library database, such as Ebsco or ProQuest or Google Scholar, it will take a you directly to the article or in some cases to a page in OneSearch with full text options.
If Find it! cannot locate full text and you are logged into OneSearch you will see an option to request items on Interlibrary Loan (ILLiad).
Browse our Find it! FAQs