Rediscovering Florence Price: The Life and Work of the Composer
In 1933 a remarkable event occurred. The Chicago Symphony(all white and all male, like most professional orchestras of the time)premiered the Symphony in E minor by the African American woman Florence B.Price. It was the first time a black woman's work was performed by such anorchestra. At the age of 46, she heard her music performed, to great acclaim,before an international audience at the 1933 Chicago World Fair. She hadalready composed a significant body of work that was heard in Chicago circles.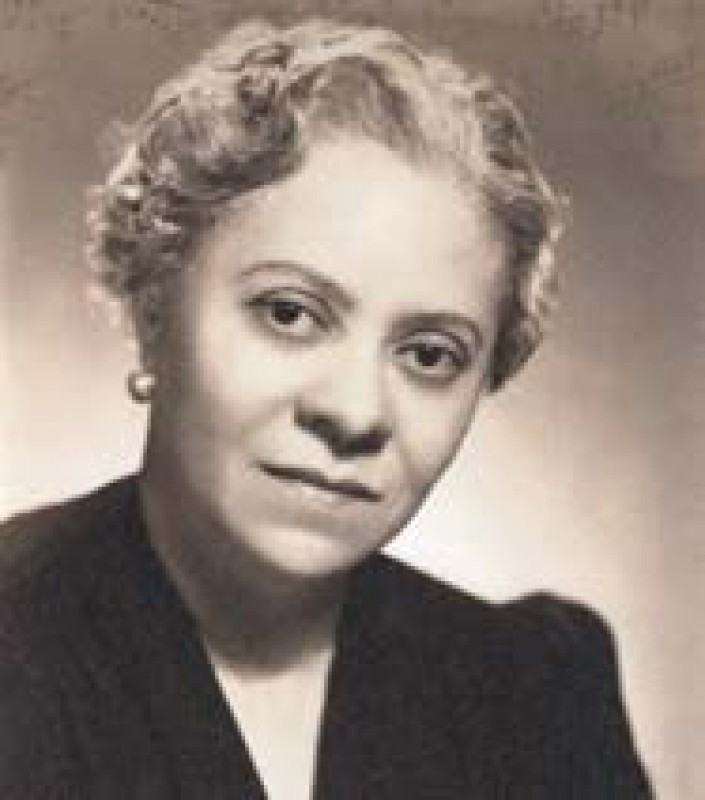 A precocious child, Price grew up in Little Rock, Arkansas, where her mother was her first music teacher. She went on to study at the New England Conservatory of Music in Boston, returning to Arkansas to teach andeventually to marry a promising young black lawyer, Thomas Price. Due to worsening racial tensions, the family moved to Chicago in 1927. There, Mrs.Price took full advantage of further professional education and the community of other black artists, writers and musicians who heard and performed the musicshe was writing – over 400 works ranging from teaching pieces to largesymphonic and choral compositions.
By 1953 she was well-known outside Chicago and had a workcommissioned by the British conductor Sir John Barbirolli, which she planned togo to England to hear. Unfortunately, she passed away before she could make the trip, and in the following years her music dropped out of fashion.
Dr. Barbara Jackson
Dr. Barbara Garvey Jackson, Professor Emerita of Music, continues a distinguished career in music. Originally a student of violin and composition, Jackson went on to earn her Ph.D. in Musicology at Stanford University. Jackson was instrumental in collecting the Florence Price Papers and has further supported Florence Price scholarship through her contributions to research journals and music publications. Jackson maintains her role as founder, editor and publisher at ClarNan Editions, which specializes in publishing historic music by women composers from the 17th, 18th, and 20thcenturies.
The Florence Price Papers
It is the Special Collections Department's great privilege to be the archival repository for the Florence Price Papers, an African American composer from Arkansas. We are privileged to have two of the foremostauthorities on her work, Dr. James Greeson and Dr. Barbara Jackson, contribute to this exhibition. Drs. Greeson and Jackson note that Price's impact andinfluence on the arts continues to grow over time. The items on display speakto the breadth and depth of our Price holdings. From musical scores to letters, photographs, concert programs, and diary entries, the collection provides an unparalleled glimpse into Price's musical genius. We invite viewers to explore this exhibition, and we hope it becomes but a jumping-off point for further study and understanding of Florence Price's role in American music history.
This exhibit features a number of items that speak to her outstanding musical career that she carried out over the course of her life,such as Songs to the Dark Virgin: forvoice and piano (1941). A collaboration between Price and world-renowned poet Langston Hughes, this work was widely performed by opera singer Marian Anderson on her second American concert tour. Visitors can also see the minutes of the Second Annual Meeting for the National Association of Negro Musicians (1924). Price was extremely committed to providing music education for young people and teaching music as aviable career opportunity for other black composers; and she became involved in many professional organizations to achieve this, like the National Association of Negro Musicians. Listed as a member from Arkansas, Florence Price attendedthe annual meeting held in New York City. Sessions included the "EconomicProblems Concerning Methods of Attack and Solutions." The discussion addressedquestions including "salaries in private schools" and "tuition of pupils."
There are also a variety of note worthy photos included with Price's musical and professional work. These include a photograph of Price andher family in Arkansas, dated from 1920, one of Price with her mother in Little Rock (1905), and a portrait of Price as a young lady (1905). A prodigy in academic studies and music as a child, Price was known as poised and accomplished in her hometown even before leaving to attend the prestigious New England Conservatory, where she double-majored in organ and music education.
The exhibit also includes items from outside of Price's composing experience. Take for example a research paper by Price, entitled "Psychology in Music." While living and working in Chicago, Price pursued graduate and continuing education opportunities as she sought broader audiences and publishing opportunities for her music. This essay is one of several she wrote as a graduate student in Chicago. There are also several diaries that Price kept. Her professional diary includes entries on musical subjects, composition theory notes, dates and brief highlights of her incoming and outgoing correspondence, engagement dates and events, and other information concerning her numerous compositions. Two entries, from May 16th and June 5th of1949, illustrate Price's thorough process as she composed her music. On May 15th,she focused on a piano piece. The following month she notes: "a bird now singing this phrase over and over." Price continues writing and comments on the weather: "Lovely day. With windows open the breeze is rather chilly."
The work of a special collections department in an academic library is one of preserving history and making that history available for research. The Special Collections Department considers collections that document the arts, such as the Price Papers, to be one of its premier collection strengths. In support of the University's curriculum and the research interests of its faculty and students, we continue to add to our arts collections.
---
(Click thumbnail image to enlarge.)