Vance Randolph
Vance Randolph (1892-1980) was the foremost student of Ozark life and was elected a Fellow of the American Folklore Society in 1978. He published many popular and scholarly works, including many Little Blue Books and some juvenile fiction. His major work is collected in the four-volume Ozark Folk Songs. Vance Randolph married Mary Celestia Parler in 1962. Vance Randolph: An Ozark Life, by Robert Cochran, was published by the University of Illinois Press in 1985.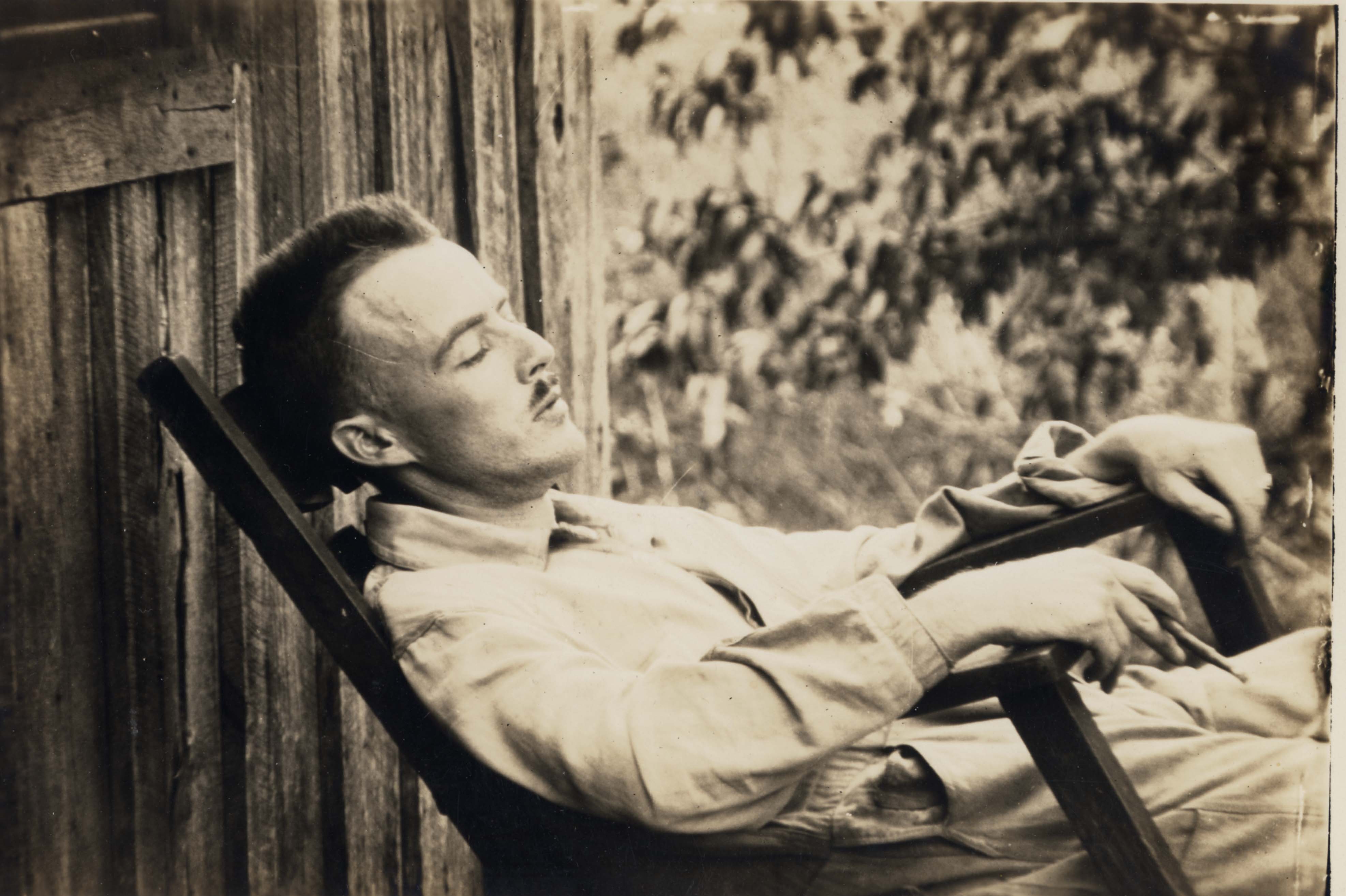 Manuscript Collections in Special Collections
Certificates, notebook, and published articles 1918-1980 (MC 1009). (98 items) Collection consists of certificates and awards pertaining to the public and private life of Vance Randolph; a typescript notebook and other notes dealing with folk sayings and greetings; published articles of and about Randolph; and clippings and photographs.
1951, 1954, [n.d.] (MC 920). Manuscripts by Vance Randolph, 1892-1980, of I Have Not Forgotten (Stories from the Ozarks), [n.d.]; Ozark Speech (2 vols.) in collaboration with George P. Wilson, 1951; and Pissing in the Snow, 1954.
1926-1950 (MC 952). (2 linear ft) First series contains mainly text transcriptions of songs from Arkansas, Kansas, and Missouri collected and annotated by Vance Randolph between 1926-1950. Second series contains transcriptions of folksongs recorded, transcribed, and annotated by Vance Randolph. The recordings were made for the Library of Congress in southern Missouri and northwest Arkansas between 1941 and 1943 and are deposited in the Library of Congress. The transcriptions, including many melodic musical transcriptions using traditional notation, are not found at the Library of Congress.

"The Songs Grandfather Sang"

1927, 1930 (MS R15s 303). (12 items) Typewritten transcripts of the contents of Randolph's column, "The Songs Grandfather Sang, " in 12 issues (Feb. 18, Mar. 4, 11, 18, 25, Apr. 8, 15, 22, 29, May 6, 20, 1927 and Feb. 25, 1930) of The Pineville Democrat.
Letters, Photocopies, Photographs, and other research materials, 1865-1980 (MC 818). (.6 linear ft.) Correspondence, photocopies, documents, and 35 identified photographs and drawings of Randolph, his family, and his acquaintances.
---
Further correspondence between Randolph and various colleagues and acquaintances can be found in the following manuscript collections:
[1962]-1977 (MC 820). (7 items) Copies of letters and questionnaires from Miller to Randolph and letters from Randolph pertaining to Ozark folklore and place names.
1881-1960 (MC MS F63). Correspondence.
1893-1987 (MC 639). Correspondence.
1881-1967 (MC 3). Correspondence.
1921-1986 (MC 623). Correspondence.
1821-1969 (MC MS L541). Correspondence.